CASA Research recommendations digest for governments & regulatory agencies
3 Climate-smart agricultural technology & investment: Recommendations
To promote climate-smart agricultural technology and investment, governments and regulatory authorities should:
3.1 Reduce the costs for investors by creating of localized economic data that they can use for investment analysis and develop guidance on common approaches to collecting data to make investment risk assessment more effective.
3.2 Encourage the use of standardized time horizons for risk assessments to drive improvements in reporting, the quality of tools and the comparability of disclosures.
3.3 Shift the focus of guidance from just climate change mitigation to areas more relevant to agri-SMEs and primary producers, such as resilience and adaptation measures.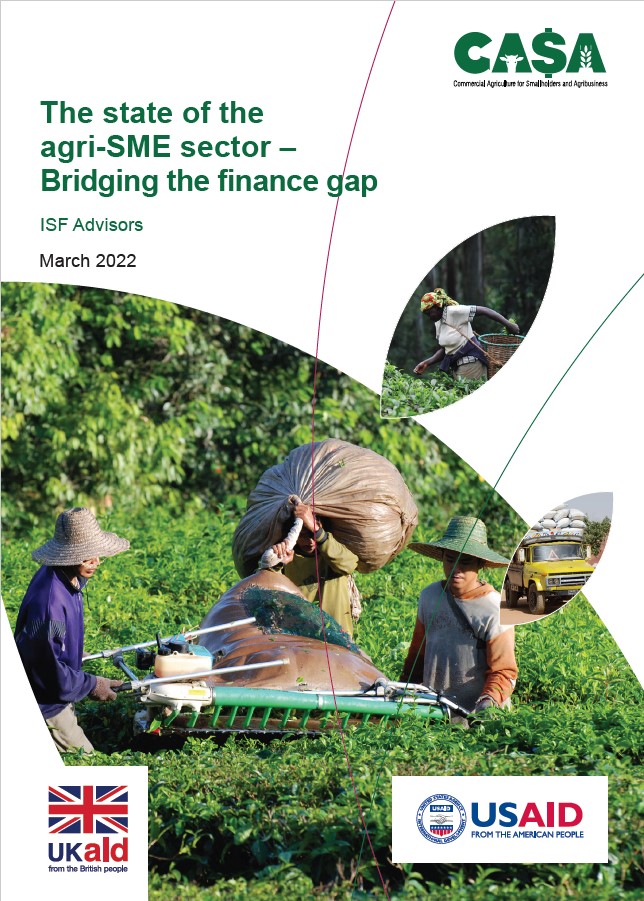 CASA has conducted research on climate risk assessment guidance used by financial institutions and has identified investment opportunities in emerging climate adaptation technologies.
3.4 Policymakers and donors should support efforts to clarify legal frameworks for carbon finance and initiatives to improve smallholder security of land tenure, such that both smallholder farmers and the private sector can benefit from the associated opportunities.
3.5 Governments need to establish broader engagement with the private sector to development subsidies and regulations to support programmes of adaptation in agriculture and nature-based solutions in key value chains – such that the private sector internalizes these practices rather than seeing them as a public goods.
3.6 Governments and others need to articulate the short- to medium-term business case for, and create incentives for, national or regional commercial investors to invest in climate adaptation.
3.7 Governments and others need to produce an analysis of how climate-related disruptions in national food systems can negatively affect portfolios of investments in a country.
Updated March 2023
Summary of recommendations for governments and regulatory agencies