CASA Research recommendations digest for capital providers
1 Increasing the pipeline of investment-ready agribusinesses: Recommendations
To increase the pipeline of investment-ready agribusinesses capital providers should:
1.1 Develop their capacity and knowledge of how to effectively deploy inclusive technical assistance to ensure that investments reach their potential.
1.2 Along with donors, develop a more sophisticated view of the market and shared learning agenda to deliver a diverse funding landscape of blended finance. This will result in greater efficiency and effectiveness than current approaches.
1.3 Together with donors, become more transparent and collaborative, and committed to smarter subsidies. Participation in new forums tosupport peer learning can facilitate co-investment mandates across institutional divides.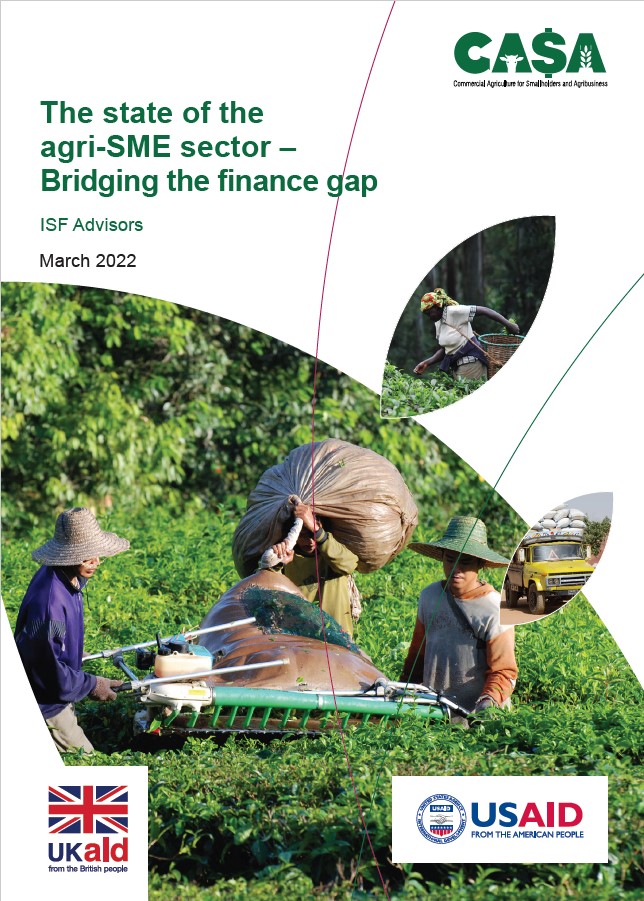 Updated March 2023
Summary of recommendations for capital providers