Too often investors overlook the potential of Nepal's agribusinesses. To address this, the FCDO-funded CASA programme is taking a party of eight investors to visit two investment-ready agribusinesses that have been part of its vegetable value chain programme.
Alvaro Valverde from CASA said: 'This visit will allow potential investors to visit two very promising agribusinesses, Kheti and Paicho Pasal. The investors will see first-hand the production process and supply chains. They will also meet the teams, review the financial information, and understand their business and investment needs and potential.'
In 2020, the CASA Nepal team conducted a rapid assessment of the agricultural value chains that had the potential to offer good returns to investors and deliver value addition. There was a particular interest in business that would source from small-scale farmers. The CASA team developed investment strategies for the dairy and vegetable sectors. Since then over £1.2 m [188m Nepalese Rupees] of grants and investment have been secured by the supported enterprises. With many of the enterprises at the start of the process of development, this figure is expected to grow significantly.
CASA's work in the vegetable value chain involved selecting seven private companies and two producer cooperatives for intensive work on their strategies and procedures to make them investment ready. CASA provided £580,000 in financial support and technical assistance. The participating enterprises were expected to co-invest around £870,000 – around 60% of the total project cost.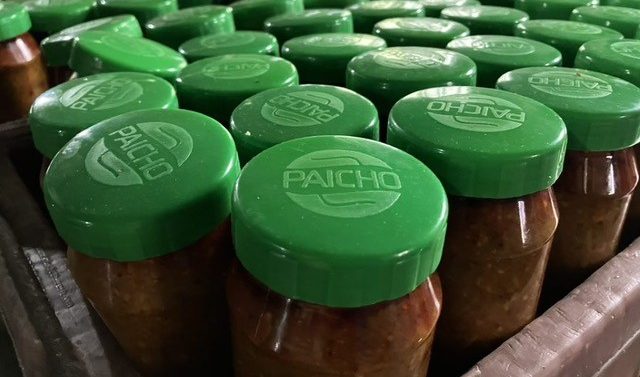 The businesses that will be visited by the investors are:
Kheti which is seeking £300,000 [45m Nepalese Rupees] to expand into province 2 and 5. The company digitizes agriculture value chains which provides information to farmers. It also manages fulfilment centres in Kathmandu and Pokhara, to gather quality produce efficiently from farmers in some remote areas of Nepal. The investment will put in place fulfilment centres that incorporate cold storage, to minimize post-harvest loss. There are also plans to expand and build networks with wholesale markets, retail stores and farmer's markets to manage the distribution of produce from farmers to customers.
Paicho Pasal Pvt. Ltd is seeking £2 million [300m Nepali Rupees] to expand operations into Province 4. Currently it operates network of 89 collection centres they source fruit, pulses, vegetables and other produce directly from 30,000 smallholder farmers in remote areas. Any excess or unsold produce is processed in their own factories into jam, juice, ketchup, tomato puree, pickle, corn grits, sauces, vinegar etc. Achieving international quality assurance standards means that the company can export. However, to capitalise on this Paicho Pasal needs to build new collection centres, factories, develop sales outlets and injectingworking capital into the business.
On their return to Kathmandu the investors will join around 100 other stakeholders for the Nepal Agriculture Investment Meeting on 8 December.
CASA Nepal will continue to work with vegetable and dairy value chain enterprises and support further activity to encourage investment.
---
More on the Nepal Agriculture Investment Meeting
---
Related news stories
---